Location: Arts Count Theatre (2 Daly Ave)
How to Massage Your Bear: A Couple's Guide to Home Massage
In this workshop you will learn how to set the ambiance and use what you have at home to give your partner, special someone, or perfect date a soothing relaxing massage. Help relieve their stiff neck or back, relax and de-stress them, or even entice a little excitement and foreplay. We will work with what you have at home, so no need to rush out to buy a table, expensive oils and equipment.
You will learn some basic Swedish Massage techniques and how to administer them safely, as well as how to give the massage with proper ergonomics, and body positioning to make it a comfortable experience. All Swedish Massage techniques will be demonstrated in person and participants will have the opportunity to try out these techniques on the volunteer if they'd like.
Topics include Lighting & Music, Equipment, Oils and Aromatherapy, Massage Techniques, Sanitization & Cleanup, and Consent.
Presenter: Steven Duguay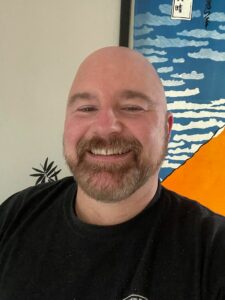 I'm Steven Duguay and I've been a Registered Massage Therapist since 2012, currently working in my home-based practice in Kingston Ontario. I was Mr. Ottawa Bear 2014 and had the special pleasure of meeting many wonderful friends and clients from the Bear community. I've worked with many body types, promoting a healthy body image in a safe and judgment-free environment. Human touch is so important, especially now, with the pandemic lessening physical contact.
I love what I do! I'm a Reiki Master and energy worker so I intuitively use this throughout my massages to promote a unique experience.
I love reading, doing puzzles, playing video games, swimming, travelling and getting to know people. I am partnered to a wonderful and sexy otter, David. We have our own small business selling a wide variety of health and wellness products and we make homemade oil blends and beard oils under the name of Cub & Otter.
Location: Bruce House (402 – 251 Bank St. at Lisgar)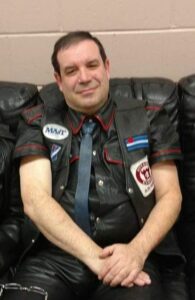 This hands-on workshop will cover how to use a cane safely to enhance and arouse the experience of the person being caned.
Presenter: Jean Plamondon
Jean has been involved in the leather, kink and BDSM communities since 1986 in Montreal where he had the good fortune of meeting many Leather men who taught him many things. He moved to Ottawa in 1998, and has been a member of our local community since. In 2011, he and his wife Tina (AKA: Badshoolgirl (Martine) became the first married couple to hold concurrently a regional leather title and to compete internationally as well as the only married couple of the Ottawa Knights. Since 2013 he has been a proud member of the Ottawa knights. Jean was also Bootblack Ottawa 2016.
Location: Arts Count Theatre (2 Daly Ave)
The world of BDSM (Bondage and Discipline, Dominance and Submission, Sadism and Masochism) is a vast and exciting one, but at first glance, it can quite intimidating. In this BDSM 101 workshop, we'll go over some basic terminology about the different types of dynamics, discuss the basics of negotiation and the importance of valid and informed consent and explore some of the most popular kinks and fetishes out there. We'll also have some props and equipment to demonstrate a few things you can do to get you started in your kink adventure.
Presenter: Ruki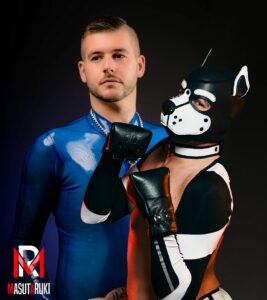 Ruki has been actively part of the kink community for just a little over two years now, but he has been practicing BDSM for many years before that. He has been a strong advocate for body positivity and self-trust through his social media presence and content— He has a knack for expressing his thoughts, experiences and opinion in a creative and engaging way. Until about a year ago, he was exclusively on the submissive side of the spectrum and has since been focusing on developing his Dominant side. As an experienced fetishist and kinkster in both roles, he's been on a mission to share his knowledge and expertise with the local and international communities and most importantly advocate for the importance of safe and sane play where consent is informed and absolute. For all of you curious minds, you can follow his progress and watch most of his scenes on his Twitter account: @MasutaRuki.